We're pleased to offer the following services at Kindness Animal Hospital: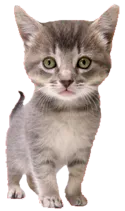 Routine, Recheck, and Illness Exams
Is your pet feeling under the weather? Maybe Fluffy is scratching a bit more than usual? You have come to the right place! Kindness Animal Hospital is happy to see your pet for whatever issue they may be experiencing.
Vaccinations
We offer Rabies, Lyme, Bordetella, Distemper, and several other vaccinations to keep your pet healthy and in compliance with boarding and grooming facilities as well as state and county regulations.
Laboratory Testing
Our facility has state-of-the-art laboratory equipment to conduct in-house testing for a variety of issues. This helps us detect potential complications later on.
Nail Trims and Anal Gland Expressions
Here at Kindness, we also offer nail trims and anal gland expressions for those who prefer to have these services done by a professional. These services keep your pet pampered and comfortable.
Dentistry
Dentistry is an important piece of keeping your pet healthy and should be done once per year. Dental health affects more than just their teeth and gums, but contributes to overall good health. Here at Kindness Animal Hospital, we offer sedated dental cleanings, with extractions if necessary to keep Fido healthy and going strong.
Surgery
From routine to specialty, we have your pet covered. Our hospital conducts routine surgeries like spays, neuters, and other procedures of the like. We are proud to boast our ability to conduct specialty surgeries like the TPLO (Tibial-Plateau Leveling Ostectomy) surgery perfected by out Managing Doctor, Dr. Richard Odegard (by consultation only).
Euthanasia and Cremation Services
We know how hard it is to lose a beloved pet, and we are here to help you through this difficult time. Our facility provides euthanasia and cremation services to help make he transition to the rainbow bridge easier for you and your fur-family member.